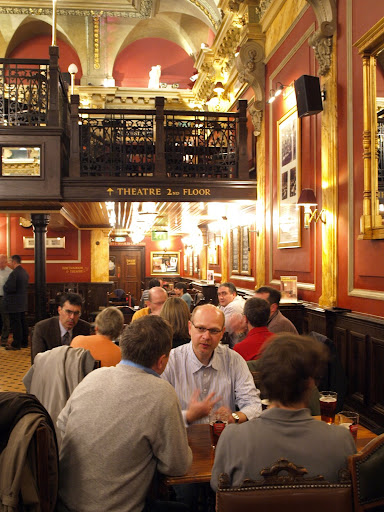 On a sunny October morning, nearly all the participants and organisers of the
Association of Contractors of Duesseldorf, Mission to Birmingham
met in a room immediately adjacent to the entrance to Hall 5 of the NEC Interbuild 2007. We'd come for the planned B2B meetings organised by Mark Dodsworth (
Europartnerships
) and his colleagues which included my company (
Milton Contact Ltd
), Sylvia Schmidt's
Come Across (Berlin)
and Carolina's
Enlink
.
We had spent the previous evening on a walk through the regenerated city centre by the canal and enjoyed a visit to two pubs for a relaxing get together.
It was great to link faces with the names from the
brochure
I'd designed for the event and voices over the phone, for whom we were arranging UK contacts.
Once the first UK meeting partners arrived, the day took off in a sequence of meetings, excursions and forays into the Interbuild itself. We were all flexible in adapting to those last minute changes in timings as some arrived early, some not at all and other arrived who we had not expected!

My personal role had been to support the company
Künzel
(Künzel Bauunternehmen GmbH & Co KG)
, specialising in trenchless technologies, for whom I'd arranged contacts. However, they came in a four man strong team with an English colleague and were fine on their own. Nevertheless, it was a pleasure to find out that they had hit a bulls eye with at least one of the UK partners I'd arranged for them.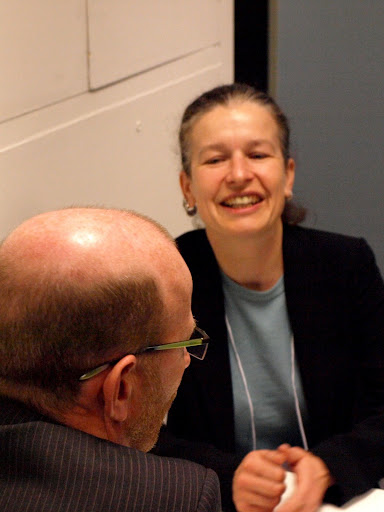 I therefore teamed up with Thomas Willmes, Owner Manager of
Bedachungstechnik Thomas
Willmes GmbH
, a company specialising in roof technologies. Our experience in the nuances and pertinent market areas to pursue increased from meeting to meeting so that we had a range of UK partners for him to pursue in the future. Our forays into the interbuild exhibition allowed us to gauge both the competition and establish which local suppliers of key components for any future work were already present in the UK.
In between, I snatched every opportunity to practice my photography as a record of the visit and you can find the best of the selection in the Album
BGV NRW Mission to Birmingham
.
Unfortunately, I had to leave at the end of the day to catch my train back to Cambridge and miss the opportunity for a final get together in a restaurant. However, I left with the abiding impression, that our colleagues from Germany had gained happy memories and practical information on the opportunities for their companies in the UK market!